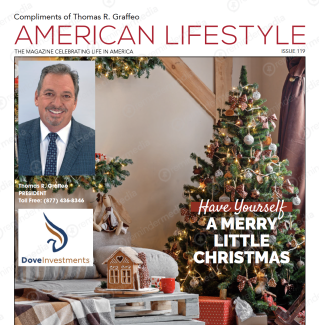 Have Yourself A Merry Little Christmas
The Christmas season is full of home decorations, holiday gatherings, and gift-giving. But, it is so much more than that.  The first Christmas came in the midst of political, economic and religious upheaval in Judea.  The Romans ruled the land, taxation laid a heavy burden on the people, and the Jewish faith was divided.
Into 'this time' God sent Jesus.  The prophet Isaiah described Jesus, in this way – 'For to us a child is born … and he will be called Wonderful Counselor, Mighty God, Everlasting Father, Prince of Peace.' – Isaiah 9:6.
As you read those titles, understand that those in Jesus' day hoped those titles would apply to the nation of Judea, but God was doing something new. Those titles for Jesus were intended to be personal – He would be our counselor, our God, our Father and would be bring Peace to all. This puts the birth, life and death of Jesus in a new light. When we experience great change and uncertainty, Jesus says to us, 'Consider it pure joy … whenever you face trials …, because you know that the testing of your faith produces perseverance … and perseverance, maturity.' – James 1:2-4. Jesus wants each of us to know His comfort and peace in 'these days.'
How can we respond this year to the precious gift of Christ?  We offer this encouragement – look for an opportunity to do one extra action of extraordinary love, kindness or generosity to others.  We do this because we all celebrate the birth of our savior and desire to respond to God's gift to us and our loved ones.
This issue of American Lifestyle magazine offers up a tasty spotlight on a chocolate company, insight into some fantastical ice sculptures, and tips on how to make post-holiday cleanup easier.  As always, it's a pleasure to send you this magazine.
A Merry Christmas and a Happy New Year to each of you,
The Dove Investments Team
Click here to view most recent edition of American Lifestyle Magazine