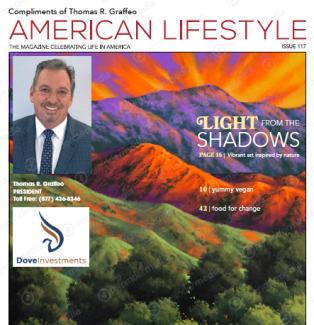 Celebrating the Beauty of Nature
Summer is full of sun-drenched days, abundant outdoor activities, and delicious foods. We hope you enjoy these last days of summer with your family and friends. When together for our gathering in June, we highlighted the importance of – Building for Eternity. Only three things last for eternity – God's Word, God's people, and the investments God's people make for eternity. 'So we fix our eyes not on what is seen, but on what is unseen, since what is seen is temporary, but what is unseen is eternal.' – 2 Corinthians 4:18. 
When people observe your life, what would they say is of foremost importance to you?  Jesus offers this answer – 'But seek first his kingdom and his righteousness, and all these things will be given to you as well.' – Matthew 6:33. In a similar passage, God came to Solomon at the beginning of his reign saying – 'Ask for whatever you want me to give you.' Solomon said, 'give your servant a discerning heart to govern your people and to distinguish between right and wrong.' The Lord was pleased that Solomon had asked for this, 'I will do what you have asked – Moreover, I will give you what you have not asked for – both wealth and honor.' – 1 Kings 3:5-13. There are many lessons in these passages but let me focus on two. First, put God and His kingdom first in your life and He will bless you, providing all your needs.  Second, serve others generously, with a heart full of gratefulness for all that God has provided you.
This issue of American Lifestyle magazine highlights people who are serving others around them. Child's Play believes in the power of play and provides games and toys for hospitalized children and teens.  Chef Jose Andres began World Central Kitchen in 2010 in response to a disaster in Haiti. The organization provides hot, fresh meals to those in need. Soles4Souls provided footwear, an often-overlooked basic need, across the world. We encourage you to seek out places you can make a difference – in generosity and service.  
If we can serve you and your investment goals in any way, please reach out. As always, it's a pleasure to send you this magazine. 
The Dove Investments Team
Click here to view most recent edition of American Lifestyle Magazine