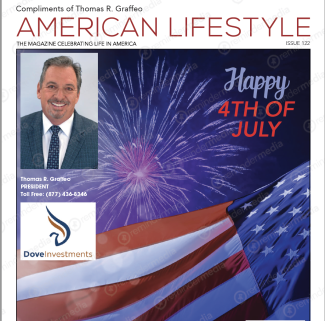 Celebrating the 4th of July
This 4th of July we celebrate the birthday of the U.S. – it's 247th year. Notwithstanding all that is going on in our nation, there are many reasons to be grateful. We live in a country committed to freedom, liberty, justice, and opportunity for all. Whatever concerns we might have be assured that many around the world, in nations like Iran or China, do not enjoy the freedoms we do in America.   
How do we live as good citizens of our great nation?  We support the Constitution and exercise the power of our vote.  We support our government's role in national security, regulation, and protection.  We serve in our military if called upon to do so.  
If you struggle at all seeing hope in America's future, know that in addition to being citizens of this great nation, those who know Christ and His saving power, have citizenship in an eternal nation.  'We are citizens of heaven, where the Lord Jesus Christ lives. And we are eagerly waiting for Him to return as our Savior.' Philippians 3:20
How do we live in this world as good citizens of heaven?  Here are a few brief ideas. Live Boldly in Your Struggles – as evidence of God's power in your life. Love Others - the second of the great commandments. Sacrifice Yourself for Others – freely give up your rights for others. And, Shine Brightly for Christ - what a challenge it is to still be on Earth and be His witness in a broken world. Ponder these in the days ahead, asking, 'How can I be a good citizen of heaven during my time on earth?'
This issue of American Lifestyle explores the many ways people and animals share connection. 'The Kitten Lady', dedicates herself to helping kittens born with health problems. Lancaster Farm Sanctuary welcomes farm animals to live their lives in greener pastures. We hope you enjoy the wonderful summer recipes; learn enough about the fastest growing sport in America, Pickleball, to try it this summer; and utilize some of the tips and hints for summer home readiness and outdoor home improvements found on back cover. As always, it's a pleasure to send you this magazine.
Happy Birthday America!  All of us at Dove Investments wish a very happy 4th of July, 2023, to each of you.         
The Dove Investments Team
Click here to view most recent edition of American Lifestyle Magazine