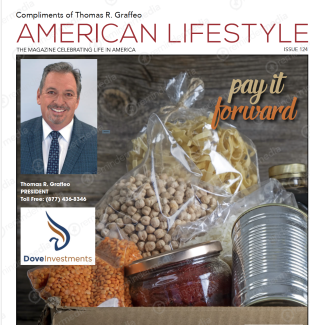 Autumn brings many changes both in nature and in life. It's a beautiful time when trees trade their lush green leaves for crisp red and yellow ones. One of the most beautiful aspects of fall is that it kicks off the season of giving.
Giving is an attribute of God. In His generosity God created the heavens and the earth and gave us life, beauty, and capacity. God's goodness, lovingkindness, and faithfulness overflow with good gifts for us, and give us hope of the remaining gifts He's promised. His generosity is extravagant, lavish, and abundant.
We are most like God when we are generous, giving back to the work of God and to those in need. As Christ followers where are we to be generous? It begins with our local church. It includes our family and loved ones. We are to support ministries of evangelism, bible translation, church planting and compassion. Many think of their giving like a portfolio and invest in ministries locally and globally and in those that do compassion work and towards Great Commission ministry. Many seek to give their talents and time in volunteering. Some choose to give in very personal ways. Rob DeKlotz, on our team, is a regular platelets donor. He does this because of its importance in helping cancer sufferers; something he experienced firsthand. Tom supports breast cancer research because of how it touched his life in someone he loved. We are all greatly blessed, and we encourage you to bless others. Ask yourself - In what ways can I impact the lives of others?
This issue of American Lifestyle highlights organizations giving back in extraordinary ways. Andrea Wasko's company, Quick Pickle Kit: provides people with healthier food options. Sleep in Heavenly Peace helps kids across the country with beds to ensure quality sleep. Breast cancer affects hundreds of thousands of people each year. The Sharsheret organization is raising awareness of the importance of genetic testing.
The Dove Investments Team
Click here to view most recent edition of American Lifestyle Magazine