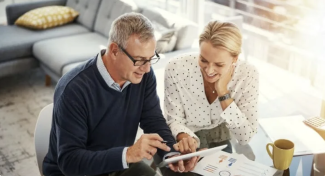 Are You Avoiding These Five Common Retirement Mistakes?
Five Common Mistakes in Retirement
These days, planning for retirement isn't just a luxury.  It's a necessity.  Retirement has become too complex to just pick a day and stop showing up to work.  And it's more than complex—retirement is also expensive.  You have to factor in expenses, taxes, and other spending.  There are many ways to pay for it, but which ways are the best ways?  How much do you need to save, how should you invest? 
Many pre-retirees don't know the answers to these questions.  As a result, there are five very common mistakes they tend to make.  Each mistake on its own can severely impact your retirement lifestyle.  Making several can mean total derailment. 
These mistakes are:
·       Having improper asset allocation
·       Failing to calculate the tax-consequences of retirement
·       Misusing tax-deferred assets
·       Failing to plan for health-care expenses
·       Failing to maximize social security benefits
Take a moment to look at this list.  Are there any items that you have not yet planned for?  Do you know what tax ramifications to consider after you retire?  Are you certain you have maximized your social security benefits?  When was the last time you looked at your asset allocation?
If there's any chance you are making one of the above mistakes, give me a call at 1-877-436-8346 or Click Here for free consultation.  I'd be happy to speak with you so we can discuss how to turn potential mistakes into future strengths.